We all tend to rely on our cars and their unavailability can cause serious mobility problems that lead to missed appointments and other consequences. Whilst this unavailability can be due to faults with the car, it may also be because of a missing or damaged key.
If you haven't a spare, you need a replacement quickly and, even if you do have one, the missing or damaged key still needs to be replaced. In either case, you need to be aware of the type of key you have to replace.
Identifying your Key Type
Various types of key have been introduced over the years and some are more common than others. These types are:
Traditional or 'Non-Transponder' Keys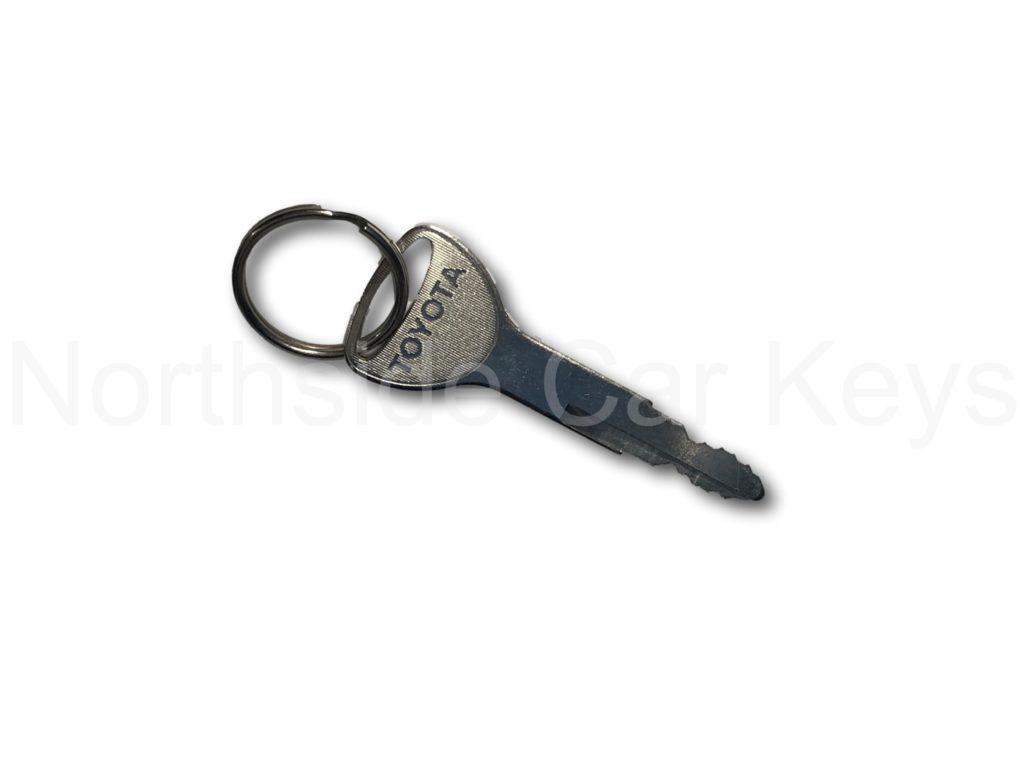 These apply to older cars and are fairly simple in principle. A single key is used to open all doors plus the boot and also to start the car. It works mechanically by inserting and turning the key in a lock and has limited security features. These may also come with a solid plastic head.
Transponder Keys – Options
Transponder keys come as 'Non-Remote Keys' or 'Remote Keys'. Both types incorporate transponder chips for enhanced security and have been in use since 1995.
Non-Remote Keys
Non-Remote Keys resemble a traditional key but have a black plastic head that contains the transponder chip. The microchip contains a code that uniquely matches one for the car's Engine Control Unit (ECU). The key will not start the car unless the code is a match. Due to their greater complexity, these keys can only be replaced by locksmiths who have specialised equipment to match a new transponder code to your car's ECU code.
Remote Keys
Remote keys have buttons for remote central locking in addition to a transponder chip. Remote Central Locking is a feature where the vehicle doors can be unlocked and locked by pressing a button rather than needing to physically turn the key in the lock. It's important to note that Remote Central Locking buttons on your key is a separate feature to a key having a transponder chip.
When replacing a key with Remote Central Locking, most of the time you can choose to have a Remote or Non-Remote key made. If you choose the Non-Remote key option, your central locking will still work but you will need to turn the key in the door lock to open all the doors. You will still have Central Locking, but it will no longer be 'Remote' due to the absence of the remote buttons on the key. This option to choose your key type is available for most, but not all cars. Some vehicles require you have Remote buttons on your key, for example if your boot does not have a keyway to open it from the outside.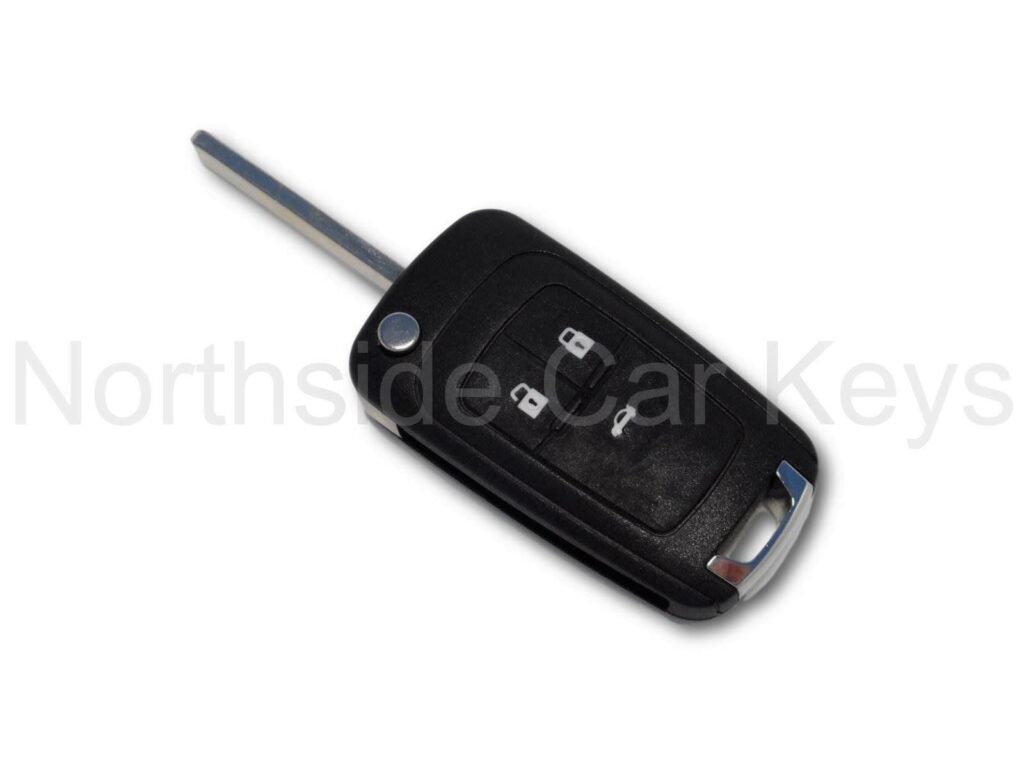 Flip Keys
Flip keys are the same as Remote keys except the key blade folds into the body of the key to save space and then flips out again when a button is pressed.
Smart or Proximity Keys
Smart keys or 'Proximity Keys' are the newest and most convenient type of car key, and apply to Push-Button Start vehicles. They do not have a blade that needs insertion to start the car. The presence of the key fob is sensed when the owner approaches and enters the vehicle, and the car can be started by pressing a Start button with the key still in their pocket or handbag. Smart keys still contain a transponder and will also have buttons on them so you have the option to use the buttons if desired.
All smart keys contain an 'emergency key' or 'emergency blade' inside the key. The blade is there as a backup in case the fob is damaged or broken or the battery runs flat. Emergency keys mostly do not contain a transponder, so they will open the car doors but not start the car. When replacing a smart key, you should always be supplied with a working emergency key cut to your vehicle's key combination.
Slot Keys & IR Keys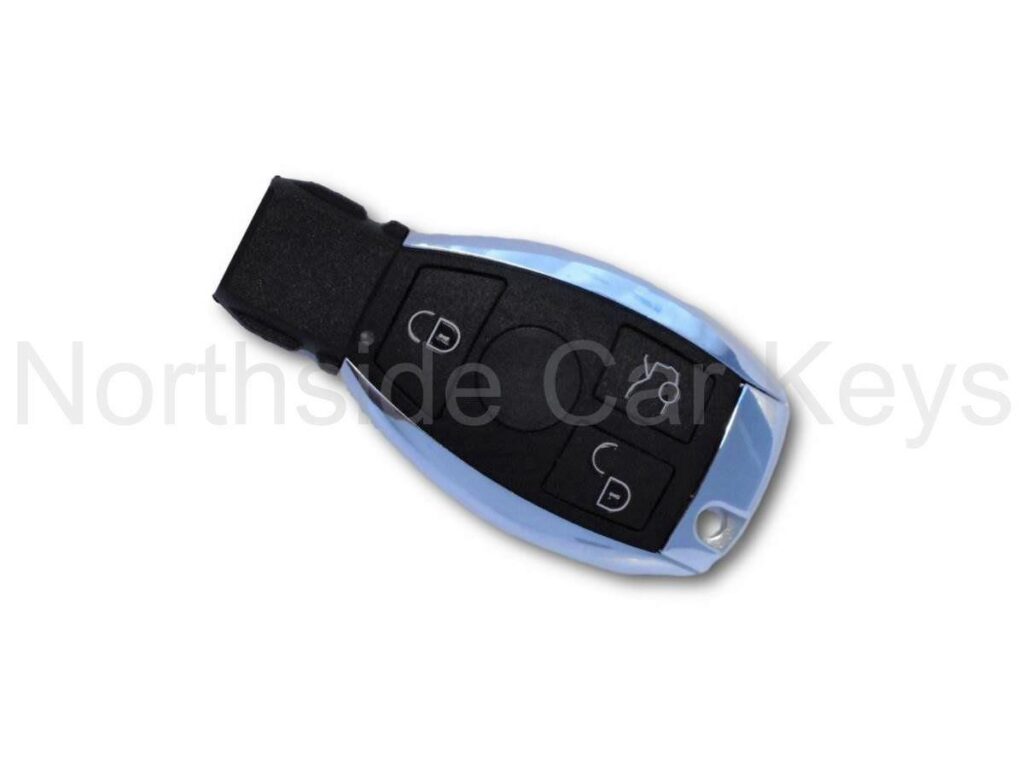 Less common types of keys include Slot Keys and IR (Infrared) Keys. These are variations of remote keys that do not have a metal key blade to start the ignition, but instead have a plastic end that inserts into a slot on the dashboard.
They are not considered smart keys because they require insertion into the dash. The car does not sense the presence of the key in the same way as a smart/proximity key.
Why Knowing your Key Type is Necessary
Whilst traditional mechanical keys are easily cut and so can be replaced by most locksmiths in Brisbane, providing you have a spare key to copy, others are more complex. Consequently, they are more difficult to replace and vary in cost depending on the Make & Model of your car, the complexity of the car's security features, and the type of key you had to start with. When shopping for your replacement key, make sure you are being quoted on the same type of key from multiple auto locksmiths. Will it still have your Remote Central Locking Buttons, or be a non-remote key? Will it look the same as your original key, or be a generic unbranded key? Asking the right questions will save you from wondering why prices may differ from place to place, and also ensure you get the type of replacement key you want.
At Northside Car Keys, we can replace most types of key and will be cheaper than dealerships as well as providing a much quicker, mobile service. We specialise in Smart keys and vehicles with complex security. If your car key is lost or not working, get in touch and you'll be back on the road again with minimal delay.