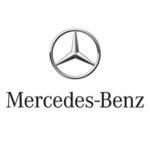 Northside Car Keys can cut genuine or aftermarket (generic) keys for your Mercedes-Benz vehicle.
Mercedes Key Replacement
Our mobile workshops are equipped with state of the art technology to ensure you are well looked after no matter what time of the day or night you can't find your keys.
Northside Car Keys will skilfully cut and program your new genuine or aftermarket key to suit your vehicle. We take the time to ensure that the transponder and immobiliser are compatible and working in sync to save you a headache. Most keys can be replaced while you wait and our stock of genuine and aftermarket keys are often cheaper than the dealership – who doesn't like saving time and money?
If your car key is worn out, broken, lost, or stolen Northside Car Keys are the experts you need. Read More
Take Advantage Of Our Mercedes Key Replacement Service
Time is an important factor when it comes to getting a new key or fob for your car. When you've lost a key or the one you have doesn't work, you will want to get it sorted as soon as possible. Even if you have a key, you may urgently feel the need for the added security of a spare. When an issue is so time-critical, you must be able to find a key replacement service that is both reliable and knowledgeable.
Our Mercedes car key replacements are ready to go right now. As a mobile car locksmith in Brisbane, we cover a wide area and are always on the road, ready to take your call 24 hours a day. We've been in this business since 2012, and our experienced team will know just how to solve your problem with the utmost courtesy and understanding.
Do You Need To Get Your Replacement Key For Mercedes?
We're always ready for whatever issues you might have with your keys. We can:
Create or source a key even when you don't have an original copy
Make quality replicas of any key you already have so that you have a spare
Fix or replicate a key if you have one, but it doesn't work
Create a temporary and secure solution if you have locked your key in your car
Create or fix a key which will ensure you can start your car.
Replace stolen keys and change vehicle locks to secure the vehicle
There are a whole host of other problems we can fix, and we're always ready to take on new challenges, so you can be confident of a solution whenever you call.
Our Replacement Services For Mercedes Car Keys
Our primary function as a company has always been to make sure your vehicle is accessible and secure. We are well trained and equipped to provide key cutting services which can utilise existing keys, and we also have excellent suppliers for replacement car keys for Mercedes if you have no keys at all.
With most cars now having some remote function when it comes to locking systems, the days of a key replacement company only cutting and copying keys are over. That's we are also adept at programming or generating proximity keys or fobs, and remote car keys replacement.
Most importantly, we can also deactivate lost or stolen keys. So wherever or however you've lost your keys, you'll know your car is safe and secure.
Get in Touch Today To Organise Your Mercedes Car Key Replacements!
If you are still not sure about our service, just take a look at our social media accounts. Over the years, we've built up a great community of customers who have very kindly shared their stories. We also have a regular blog full of advice and tips and tricks when it comes to vehicle security, so you can see at a glance that we know what we're talking about.
When you are ready, get in touch with a few details and we'll be on our way to you in no time at all. The details we require are:
Your email address
A phone number we can contact you on
Your vehicle's registration number
Your location
The nature of the issue with your keys
You can put all this into our dedicated messaging service, or you can give us a call right now. We're always ready to take your call, no matter what time of day or night it is! Read Less
These are just some examples. Call us on 1300 727 917 or inquire here for more options.