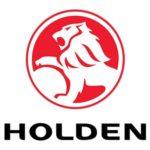 Northside Car Keys cut genuine and aftermarket keys for Holden vehicles.
Holden Key Replacement
Our mobile workshops are equipped with state of the art technology to ensure you are well looked after no matter what time of the day or night you can't find your keys.
A genuine Holden key from Northside Car Keys will be skilfully cut and programmed to suit your vehicle. We take the time to ensure that the transponder and immobiliser are compatible and working in sync to save you a headache. Most keys can be replaced while you wait and our stock of genuine keys are often cheaper than the dealership – who doesn't like saving time and money?
If your car key is worn out, broken, lost, or stolen Northside Car Keys are the experts you need.
Call us today on 1300 727 917 or inquire online here to book our mobile workshop to come to you to replace your Holden key. Read More
Do You Need A Holden Car Key Replacement?
When something goes wrong with your car, things can quickly become very stressful. After all, we all depend so much on our own personal means of transport that it can be difficult to accomplish basic daily tasks without it. But it's not just problems with our vehicles that can cause dilemmas when it comes to getting from one place to another, but also problems with our keys. Every day, people all over Australia find themselves thrown into a panic when they discover that they can't find their car keys and have no means of getting inside or driving their vehicle. Fortunately, when it comes to finding a Holden car key replacement service, you need look no further than the highly trained and experienced team of professional mobile car locksmiths in Brisbane, here at Northside Car Keys.
If you've lost or broken your keys, you'll be able to get your hands-on Holden car key replacements with no hassle or bother with the help of our friendly team. Similarly, if you're locked out of your car or your transponder has suddenly stopped working, you can be sure that we'll have you up and running again in no time at all.
Get A Replacement Key For Your Holden at Northside Car Keys
When it comes to emergency callouts in the local Brisbane area, we have built a strong reputation as one of the leading experts. Our locksmiths are able to work quickly and efficiently and are always fully equipped with not only the very best and most up-to-date knowledge but also the most state of the art equipment, guaranteeing a top-quality job and long-term, reliable results. Plus, thanks to the fact that our team are always on call and available to respond to emergency callouts 24 hours a day, you can always be entirely confident that we will be on hand promptly should you require our services at short notice.
Otherwise, we can arrange non-emergency procedures at times that are suitable for you. It doesn't matter whether you're looking for a replacement key for Holden vehicles which you've recently purchased second-hand, whether you want some work done on a faulty ignition system, a remote car keys replacement, or whether you need your vehicle's locks changed for any reason – as whatever car-related locksmithing services you require, we can always provide a professional and affordable solution at a time that's convenient for you.
Even if your keys are lost, we can arrange keyless entry systems for your car. We also can assist in programming or replacing your proximity keys and smart fobs to make your life easier.
Contact Us For More Information About Holden Car Key Replacements
There is no better place to purchase your key replacement in the local Brisbane area, so why delay? Just fill out the online form available here on our website to get a free, same-day quote tailored to your particular requirements, and you'll be amazed by how affordable top-quality local locksmith services can be. Or simply get in touch with a member of our knowledgeable team right now to find out more information about the replacement car keys for Holden or any of the services we can provide or hire one of our experienced locksmiths for an emergency callout right now. Read Less
These are just some examples. Call us on 1300 727 917 or send us an inquiry online for more options.
TESTIMONIALS
Thanks so much Jon for your reliable service. I was beyond stressed losing both my keys; I thought I was going to be in a world of pain dealing with the Hyundai dealership - not to mention the price they had quoted me. 10/10 service provided and I will happily recommend you to friends and family, an absolute pleasure to deal with

Joshua Curtis

Jon has given an excellent service , within 10 minutes he fixed the issue and he has the right skills and tool to diagnose the issue and fix it.

Ajay

I had bought a VS ute and due to a series of unfortunate events found myself locked out. Called Jon and he was super nice and professional also very prompt. He easily supplied me with a brand new key and delivered it to me with no fuss at all. Would definately recommend this company to anyone and will use them next time.
Its so refreshing to find good old fashioned service in a rush rush world. 10/10 A+++

Jason Hibberd Strathpine

I'm Extremely grateful to Jon, for his assistance & technical expertise. I have a motorcycle which had only 1 key & I needed a spare that my immobilizer would recognize. NOT easy to come by without spending heaps of $$$$. Jon, Knows his stuff is Professional, considerate and helpful, I highly recommend him & his team. Thank you very much.

Imdad/ Griffin

Excellent, courteous and prompt service. No hesitation to refer Jon and his team to anyone with car key problems

John Grant

Absolutely terrific service!!!! Arrived spot on prearranged time, kept me informed prior to the job and when the job had been completed. Super nice person, polite, highly skilled, did exactly as he promised and proved me with new fully functional MB ignition key plus and emergency insert key, all within 1hr 15min. I am super happy and could not be happier. Thank you Jon!

Allan Mitchell, Hervey Bay 4655 QLD

Great job . A new key for my early model Statesman . I would recommend this company to anyone. Extremely happy .

Ken, Boondal Brisbane

Thank you for coming out the day before a public holiday. Reliable man. Friendly and honest. Thank you again

Chris, Redcliff

Northsidecarkeys were the best value quote I could find, one of the other companies actually warned that for that price they might not know what they are doing, but the keys were perfectly fine. They even delivered the key on the weekend to my car. They made the painful ordeal of losing modern car keys a bit less painful.

Anonymous, Ascot

Thanks Jon, for a quick response and excellent service. We've been meaning to get a second key for our car for some time and it couldn't have been any easier. And service with a smile!

Matt - Bridgeman Downs

Prompt, friendly service and peace of mind knowing our car is now secure. Highly recommended.

Janelle - Norman Park

Cost Effective, Prompt, Efficient & Friendly Service.
Highly recommended to any other organisation that manages their own vehicle fleet on a day to day basis.
Joe Joyce, BMD Constructions - Port of Brisbane, April 27, 2018

Thank you Jonathan for your fast and friendly service. I will happily recommend your services to others.
Vanessa from Clontarf

Friendly and quick. Emailed Friday night. Keys and coding done Saturday
Michael

Had wonderful service.. highly recommended. They communicated effectively and constantly until the service was completed. Truly professional business which is extremely rare these days..... Price was also competitive. Thankyou and keep up the great work. 🙂
Jenni, Clontarf

We are extremely pleased with the service we received. You were punctual, friendly and the job was done to a high standard. The price was also reasonable and it was a pleasure dealing with Northside Car Keys. Thank you.
Rebecca

Fantastic, cheap and quality. Lost my only set of keys and now have 2 sets of flip keys that are much better than the factory junk! Thanks so much!
Marshall, Bracken Ridge

A pleasure to meet John and to observe how thorough and efficient he is. I would recommend him to anyone who has car key problems.
Konrad, Strathpine, February 3, 2018

Jon was super fast with gaining entry to our car and programming a key. Very efficient and a really nice guy as well. Highly recommend them for spare key or in our case, a replacement key.
Madonna, Chermside

Extremely satisfied he was prompt and friendly. Highly recommended
David, Raceview

Literally the best car lock smith ever, i have had many auto locksmiths come to cut and program a key for my VW gti, but they all failed, northside car keys were not only $100 cheaper, but really professional as well. He did not quit at the challange and did the extra work for free to make it work. Thank you very much, would recommend him to anyone and everyone.
Ali

My daughter lost her car key unable to get home and go to work when I contacted Northside car keys I was impressed with the courteous friendly professional customer service by Jon. With an already packed day he was able to alleviate my stress and get my daughter back on the road. I would highly recommend this company to everyone. Thanks very much Jon!
Leanne

Fantastic from the get go. Great prompt response and service. Will definitely use again and recommend.
Greg, Murrumba Downs

Wonderful service great to deal with finished in 10min onsite great communication highly recommend
Dennis

The service was excellent and very helpful. Great price would recommend Northside car key. Came to us. Best business.
Sharon, Banyo

Just wanted to thank Jonathon and Northside Car Keys for your fast work and professionalism! A late mid week phone call to you guys and by the next morning, you were here and the job done!! You were easy to deal with and I wouldn't hesitate in referring you or using your company again.
Jason, Brendale

Thank you so much for the fast and friendly service. It was great to be able to get someone to help in such a short amount of time. Certainly appreciated as I was stranded, also 8.5months pregnant which is not a perfect time to get locked out of your car! Thanks again
Helen