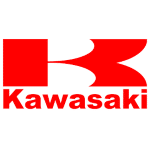 Northside Motorcycle Keys can cut genuine or aftermarket (generic) keys for your Kawasaki motorcycle.
Kawasaki Key Replacement
Our mobile workshops are equipped with state of the art technology to ensure you are well looked after no matter what time of the day or night you can't find your keys.
Northside Motorcycle Keys will skillfully cut and program your new genuine or aftermarket key to suit your vehicle. We take the time to ensure that the transponder and immobiliser are compatible and working in sync to save you a headache. Most keys can be replaced while you wait and our stock of genuine and aftermarket keys are often cheaper than the dealership – who doesn't like saving time and money?
If your motorcycle key is worn out, broken, lost, or stolen Northside Motorcycle Keys are the experts you need.
Call us today on 1300 727 917 or inquire here to book our mobile workshop to come to you to replace your Kawasaki key. Read More
Need a New Key for Your Kawasaki Bike?
Keys can be annoying little things sometimes. They're small, and they have the infamous habit of never being where you remember putting them. So, it's no surprise that keys get lost, stolen, or broken every so often. Worse still, if you're heading out of the house and just discovered you need to replace your Kawasaki key, you might be in a hurry and need a fast, reliable fix.
That's where Northside Car Keys comes in. As Brisbane's quickest and most reputable automotive locksmiths, we drive out to you fast when you need us and carry replacements for a variety of cars, trucks, and motorbikes. We cater to dozens of brands and hundreds of models, and we're professional technicians who can fix or replace anything from old-fashioned simple keys to cutting edge smart keys.
Also, because we want to be the natural choice for people in a hurry, we already stock aftermarket replacements for dozens of models, and odds are good we'll have the specific key you need. So, if you're stuck somewhere with no way to start up your bike or just want to have a spare Kawasaki key copy to avoid that nasty bit of business, we're there for you.
Speedy & Genuine
Northside Car Keys is a mobile service company dedicated to swiftly resolving vehicle key issues. As a result, we have a large number of new keys on hand for our customers. Most general locksmiths would instead have to order a replacement for you, which would take several days at the very least. We also have an excellent relationship with many dealerships, so we carry many genuine replacements that other automotive locksmiths would not have. In other words, if you're in need of a Kawasaki key replacement ASAP, not only can we drive out to you immediately, but we might also have a replacement identical to your original!
Even If it's Not an Emergency We Can Help With Your Kawasaki Key Replacement
If we don't happen to carry the right Kawasaki motorbike key replacement and you don't have any spares, we'll have to create a new key, which can take a bit longer than you'd like when you need your only vehicle to get somewhere. How much time we'd need varies from model to model, but most bikes from this past decade use immobiliser technology, meaning there's programming involved that lengthens the process. That's definitely not what you would want to hear in an urgent situation.
That's why we highly recommend getting a spare copy right now! Because we're trusted by dealerships, we can procure a genuine copy for you rather than a generic key, and copying an existing key is much faster, easier, and simpler than creating a whole new one.
We're There as Soon as You Need Us
Our technicians are ready to drive one of our well-equipped mobile workshops out to an emergency 24/7. With us, you're not stranded just because you're having trouble outside regular business hours.
Don't hesitate to reach out for assistance! You can call us at 1300 727 917 for emergencies. Otherwise, you can fill out the form under "Contact Us" on our website to book a specific time instead. Read Less
These are just some examples. Call us on 1300 727 917 or inquire online for more options.