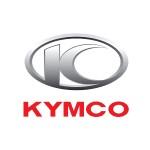 Northside Motorcycle Keys can cut genuine or aftermarket (generic) keys for your Kymco motorcycle.
Kymco Key Replacement
Our mobile workshops are equipped with state of the art technology to ensure you are well looked after no matter what time of the day or night you can't find your keys.
Northside Motorcycle Keys will skillfully cut and program your new genuine or aftermarket key to suit your vehicle. We take the time to ensure that the transponder and immobiliser are compatible and working in sync to save you a headache. Most keys can be replaced while you wait and our stock of genuine and aftermarket keys are often cheaper than the dealership – who doesn't like saving time and money?
If your motorcycle key is worn out, broken, lost, or stolen Northside Motorcycle Keys are the experts you need.
Call us today on 1300 727 917 or inquire here to book our mobile workshop to come to you to replace your Kymco key. Read More
Get Your Kymco Key Replacement At Northside Motorcycle Keys
For many people in the modern world, their motorcycle is one of their most important possessions. Without it, the normal activities of everyday life can quickly become impossible to carry on with. For this reason, there is little more stressful than the experience of losing your motorcycle keys and realising that you have no means of personal transport until the problem is resolved. Fortunately, here at Northside Motorcycle Keys, we make it easy for you to get your hands on a replacement key for Kymco motorcycles quickly and with minimal expense, allowing you to rest assured that you'll be back to normal in no time at all.
Of course, having lost your existing set of keys is not the only reason you might need the help of a Kymco key replacement service such as the one available here at Northside Motorcycle Keys. Perhaps your key has broken, or your transponder has stopped working. Or perhaps you've just invested in a second-hand motorcycle, but you don't have all the keys you need. You might even require an emergency call out to get you back on the road as soon as possible. Whatever your reason for requiring replacement motorcycle keys for Kymco, you can be sure you'll be able to get the solutions you need at prices you'll love here at Northside Motorcycle Keys.
The Advantages Of Choosing Us For Kymco Motorcycle Key Replacements
Over the years since we started trading, we have built a strong reputation for being one of the leading automotive locksmith in Brisbane, specialized in key replacement services for Kymco motorcycles and other vehicles. Our team of highly trained and experienced locksmiths can replace lost or broken motorcycle keys and help you with your remote motorcycle keys replacement, with maximum swiftness and efficiency – and, thanks to the fact that we're on call 24 hours a day, you can rest assured that we'll be able to help in absolutely any emergency.
For non-emergency services such as solving ignition problems, changing the locks or helping with general vehicle DIY, we are always more than happy to arrange a visit at a time that is suitable for you. This flexible, adaptive approach is part of what enables us to deliver such high levels of customer satisfaction, each and every time.
Even if your keys are lost, we can arrange keyless entry systems for your car. We also can assist in programming or replacing your proximity keys and smart fobs to make your life easier.
Get In Touch Today To Order Your Replacement Key For Kymco
If you need the help of a reliable, professional motorcycle locksmith in the Brisbane area, you've come to the right place. Regardless of whether you need an emergency call-out or whether you're looking for a new set of motorcycle keys for a second-hand motorcycle you've recently purchased, we can make it happen with minimal hassle or expense.
Simply get in touch with a member of our friendly and knowledgeable team to find out more information about how we can help you with your Kymco motorcycle key replacements and other solutions, or fill in the online form available here on our website to get your free, same-day quote. Read Less
These are just some examples. Call us on 1300 727 917 or inquire online for more options.