Northside Car Keys are excited to announce we are now able to make replacement keys for the latest models of Ford Falcon and Ford Territory where all keys have been lost. Yes – this includes: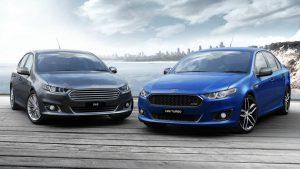 Ford Falcon FG MKII Series (2011-2014)
Ford Falcon FG X Series (2014-2016)
Ford Territory SZ MKI (2011-2014)
Ford Territory SZ MKII (2014-2016)
Until now we have only been able to make key copies where you have a key already (ie a spare key) for these vehicles. The technology was not available to make new keys in an 'all-keys-lost' scenario. Sadly we had to send the drivers of our last Aussie Falcons and Territorys to the dealership. All this has changed now with the release of new software we can use to create new keys to your Ford Falcon or Territory – and keep a few more $$ in your pocket.
There are 4 options for key replacement for your FG Falcon or SZ Territory. These are: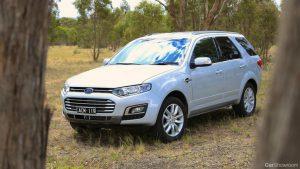 A genuine Ford remote flip key
An aftermarket remote flip key
A generic aftermarket remote flip key (looks different to your original key – but is very stylish)
A non-remote aftermarket standard key
All of these options are available for all variations of the Ford Falcon FG and Ford Territory SZ. For Falcons this includes the Falcon XT, G6, G6E, G6E Turbo, XR6, XR6 Turbo, XR6 Sprint, XR8 and XR8 Sprint. The ute variations too. For Ford Territory this includes the Territory TX, TS and Titanium.
Check out our Ford Keys page for some pictures of these options. We can find an option to suit your situation. Whether you want 2 new genuine remote keys or are happy with 1 remote key and 1 non-remote key for emergencies. Give us a call on 1300 727 917 or complete an inquiry form for same-day response from our fully qualified locksmiths.